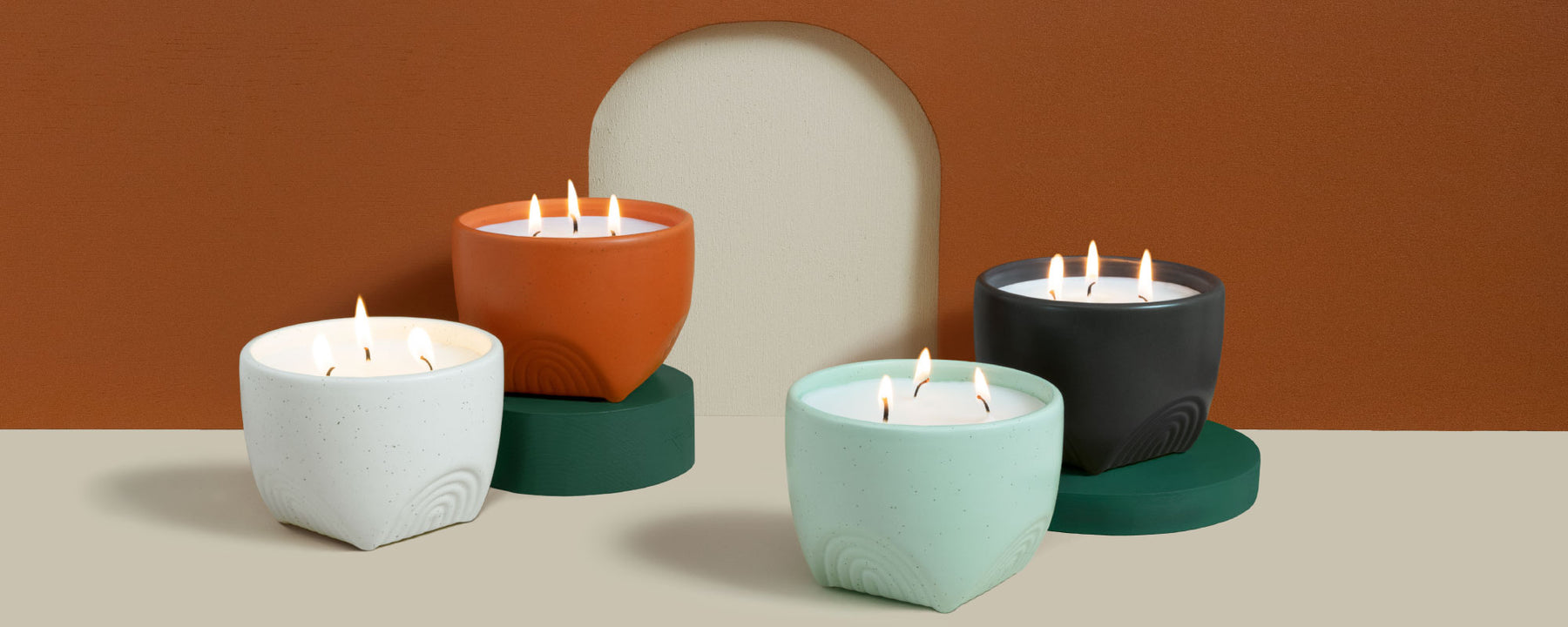 New Products for 2022
Waking Hour
Waking Hour candles feature design elements and ingredients inspired by nature's cycles of renewal. 
The coiled rainbow facets of the vessel combine with paraben and phthalate-free fragrances and an all natural wax blend to elevate daily rituals and promote mindful positivity. Each candle is topped with original illustrations that mimic the inspired natural transformations in a block-print style.
 

Product Details:
Burns 30 hours | 14oz 3-Wick Candles
All Natural Soy, Coconut, Hemp & Sunflower Wax Blend
Fragrances Notes:
Viola Blanda: Floral white violet, jasmine & orchid with notes of fresh bergamot & vanilla amber. 
Clay Coast: Petrified wood & red clay lightened by a blend of pomegranate & acai.
Garden Cassis: Sweet blackcurrant, chamomile & clean lemon notes paired with cedar & light musk.
Lava Stone: Sunbleached driftwood & salty ocean waves combine with black sand & grounding lava stone.

Bee Hive Tapers - Now in Black & White!
These bee-utiful tapers are hand rolled in the USA.
 
Product Details:


8" 2pc Pack Natural Beeswax Tapers
How to Use:

Pair with your favorite taper holders, we suggest our blacksmith collection.