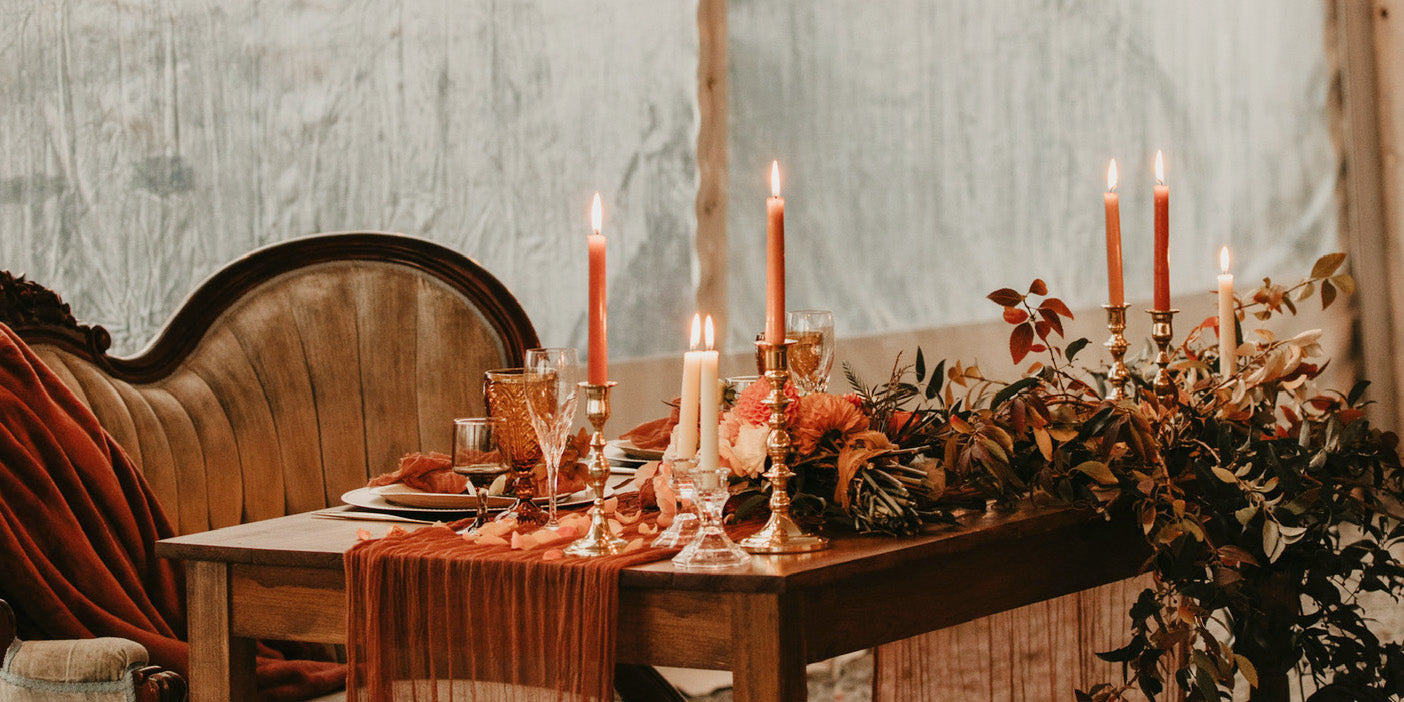 Taper Candles: Trendy or Timeless?
Trends are always going to come and go, but some things are meant to be timeless. Tapers have always been around, but have fluctuated in popularity. Knowing how to incorporate tapers into your home or event can make them a piece of decor you can always rely on to make a statement that stands the test of time.
Styling Tips:
Use different sized tapers and taper holders to give a space added dimension.
Tapers can be a great way to incorporate a pop of color or to continue a color story.
For the best burning experience, avoid burning tapers in very drafty areas. The more airflow there is the more likely it will drip and burn unevenly.
Mix-and-match your inherited or thrifted decorative taper holders & accessories to create unique tablescapes or mantle displays.