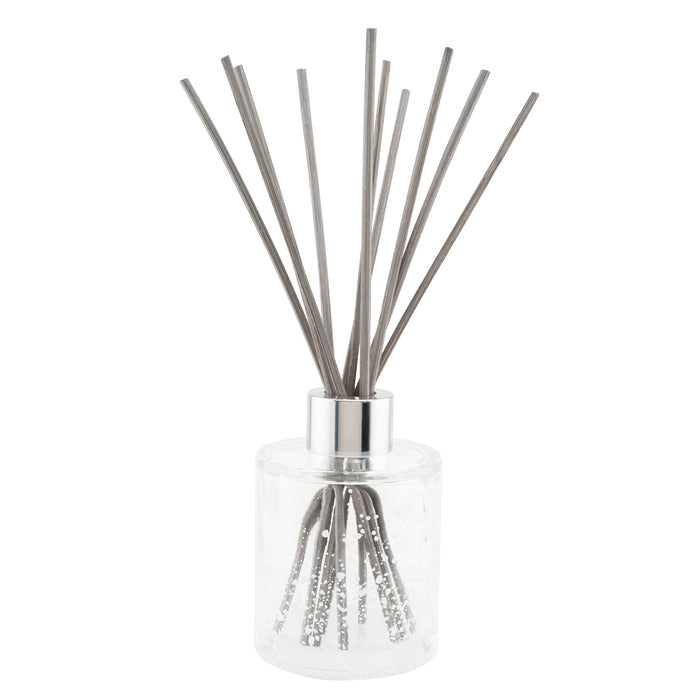 Whimsical glass decorated with a snowy innate texture. This diffuser is filled with the best selling Vale fragrance, Balsam & Birch. Packaged in a box featuring hand-painted illustrations!

Minimum 3
Product Details:

4.5 
fl oz (133
ml) fragrance oil
10 - 21cm grey rattan reeds
3.5 x 3.5 x 9.25 in.
Fragrance Notes: 
Balsam & Birch: Fresh balsam boughs with cedarwood & golden birch bark