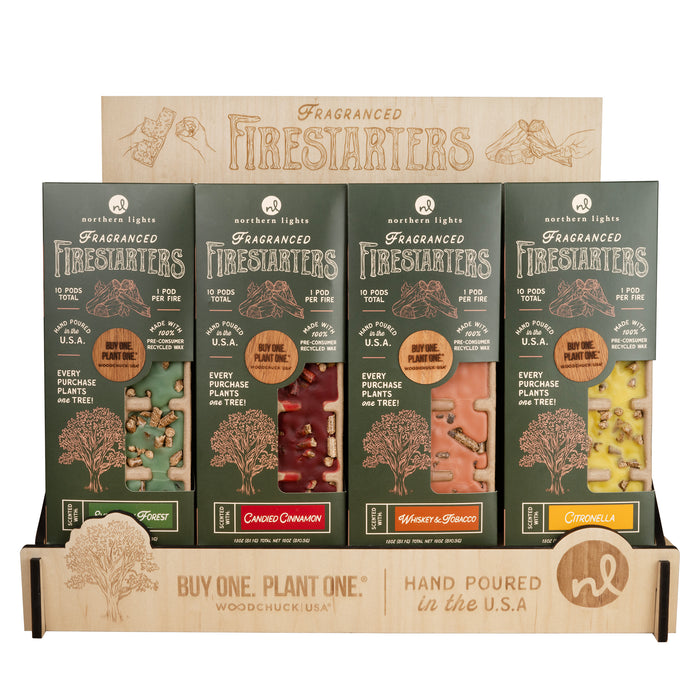 Light a fire with ease and purpose! In collaboration with WOODCHUCK®, one tree is planted with every Firestarter purchase! Track a tree's impact and location online using the supplied code. Our firestarters are perfect for fireplaces, wood stoves, campfires, and more. You'll never need kindling again. Simply tear off a fragranced pod, place among wood and light. Each Firestarter package contains 10 pods.
Merchandise for maximum profit.
Firestarters Display Program
Save money by using our Firestarters Display Program! View all programs here.