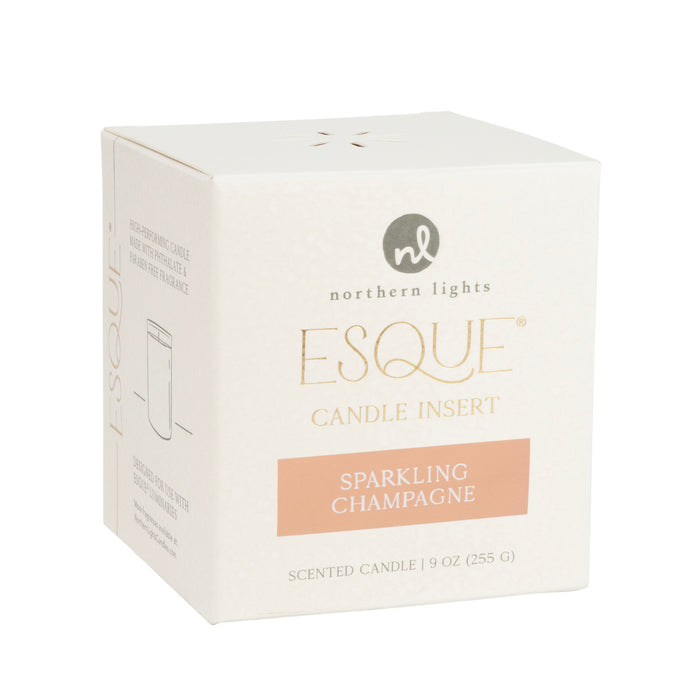 Seasonal Esque® Candle Insert
Featuring 2 seasonal fragrances that are sure to set the mood this holiday season. Esque® is Northern Lights' longest-selling product line and is newly reimagined as a wax painted luminary and candle insert for a reusable art piece. Designed to be used with the Esque® Wax Painted Luminary with 13 fragrances to choose from for endless customization.
Minimum 3 per fragrance
Fragrance Notes:
Sparkling Champagne: A bubbly blend of champagne with fresh squeezed apple, melon & vanilla musk, garnished with rose petals.
Pumpkin Pistachio Crème: Buttery pumpkin cake filled with pecans, almonds, a blend of ginger & cardamom spices, topped with pistachio crème.
Product Details:
For use with Esque® Luminary
9oz Fragranced Candle Insert
3.3in x 3.7in