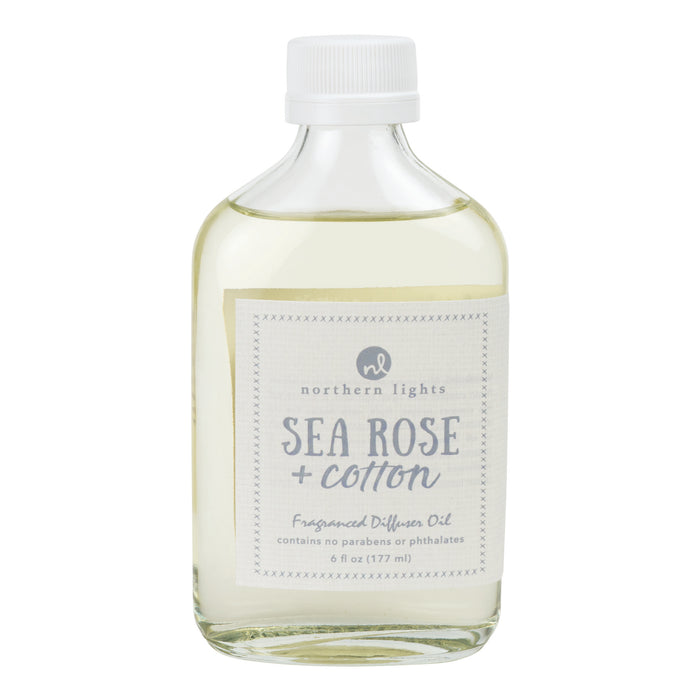 Windward Diffuser Oil Refill
Pre-order Sea Rose & Cotton to ship by Jan 1, 2024
Limited quantity available of Coconut Husk
Our unique and natural willow reeds are now available as a refill. Merchandise alongside the Windward Reed Diffuser. 
Minimum 3 per fragrance
Product Details:
6 fl oz (177 ml) fragrance oil
3 x 6 in.

Fragrance Notes:

Sea Rose & Cotton: Sea rose & water lily with clean cotton & coastal air
Seagrass & Aloe: Wild aloe & ocean fern with aquatic flowers & driftwood
Cypress & Sea: Cleansing notes of sheer cypress, water mint & sea moss

Driftwood & Sea Salt: Baltic sea salt with wild sage, bergamot & sun bleached driftwood

Coconut Husk: Warm coconut & almond milk with light citrus notes
How to Use: 
Reuse and empty Windward diffuser bottle by pouring the fragranced diffuser oil refill into the diffuser bottle.