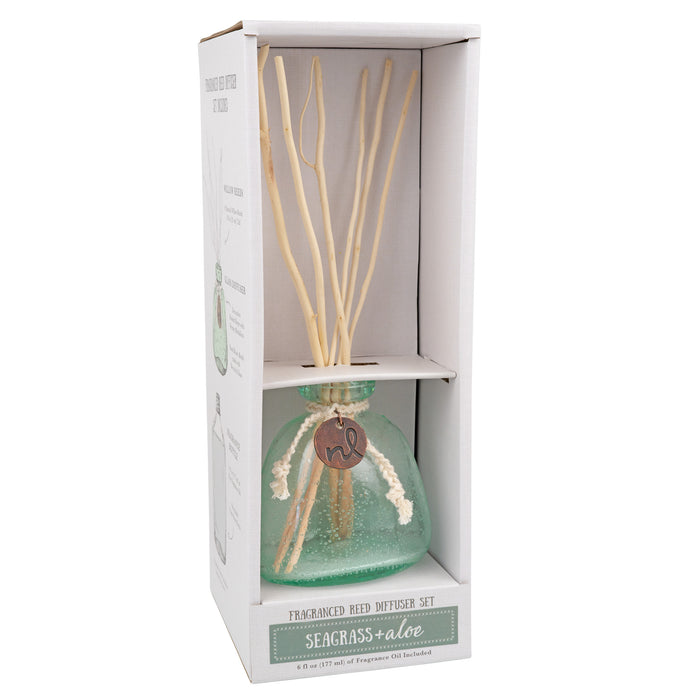 Pre-order Sea Rose & Cotton to ship by Jan 1, 2024
Limited quantity available of Coconut Husk
This decorative glass bottle is brimming with bubbles and featuring an artisan-rolled rim.
Minimum 3 per fragrance

Product Details:
6 fl oz (177 ml) fragrance oil
4.5 x 5 x 12 in.
Fragrance Notes:

Sea Rose & Cotton: Sea rose & water lily with clean cotton & coastal air
Seagrass & Aloe: Wild aloe & ocean fern with aquatic flowers & driftwood
Cypress & Sea: Cleansing notes of sheer cypress, water mint & sea moss

Driftwood & Sea Salt: Baltic sea salt with wild sage, bergamot & sun bleached driftwood
Coconut Husk: Warm coconut & almond milk with light citrus notes
How to Use: 
Pour the fragranced diffuser oil (included) into the Windward diffuser bottle. Place the willow reeds into the bottle. Fragrance will begin to fill the air as the oil begins to saturate the reeds.